"Help My House" is an energy efficiency program operated by rural electric cooperatives (co-ops) in South Carolina. Through the program, residential energy efficiency improvements are financed with low-cost loans that are repaid through the participating co-op member's electric bills (a process known as "on-bill financing"). This allows co-op members to improve their homes with no upfront costs and to save money even while repaying the loan. "Help My House" was designed to address the special challenges and opportunities facing rural communities to save energy, cut household utility bills, and reduce greenhouse gas emissions, all while supporting high-skilled jobs and keeping more dollars in the local economy.
The "Help My House" pilot, implemented in 2011 and early 2012, produced very encouraging results among the 125 participating homes. Participants' energy bills were cut by 34 percent, saving an average of $288 per home per year after loan payments. Loan capital for the pilot came primarily from a U.S. Department of Agriculture loan, supplemented by South Carolina co-op funds. Thanks in part to the success of the pilot, federal programs have been created to help co-ops around the country to develop similar programs.
The Environmental and Energy Study Institute (EESI) assisted with the design and implementation of the pilot project, working in cooperation with The Electric Cooperatives of South Carolina (ECSC), the association representing the state's 20 distribution co-ops; and Central Electric Power Cooperative, the state's generation and transmission co-op. EESI participated in the "Help My House" pilot program in part to help develop a model that could be replicated by co-ops and other utilities across the country.
The Problem: Rising Energy Demand and High Energy Costs
The idea originated in South Carolina, where co-ops faced the prospect of building new power plants due to a rapidly growing population and high peak energy use in both winter and summer. In anticipation of possible regulatory limits on greenhouse gas emissions, the co-ops first explored nuclear and natural gas options, both of which would come with a multi-billion dollar price tag. South Carolina co-ops subsequently took a hard look at potential investments in energy efficiency. They launched the "Help My House" pilot to explore the energy and cost savings that could be achieved through efficiency.
Rural communities in South Carolina have a relatively high percentage of older, less efficient homes and low-income residents, which for some households means spending more than 70 percent of their income on energy during peak heating and cooling months. In addition to having poor insulation and weatherization, many rural homes still use electric resistance heating, which is notoriously inefficient and costly. These homes represent some of the simplest and most cost-effective opportunities to save energy in the state.
Rural residents, especially low-income residents, do not have ready access to financing that would allow them to individually capture large energy and cost savings and increase the comfort of their homes. Many households would not qualify for conventional loans, and renters have had virtually no options other than to approach their landlords.



The Solution: On-Bill Financing for Energy Efficiency Improvements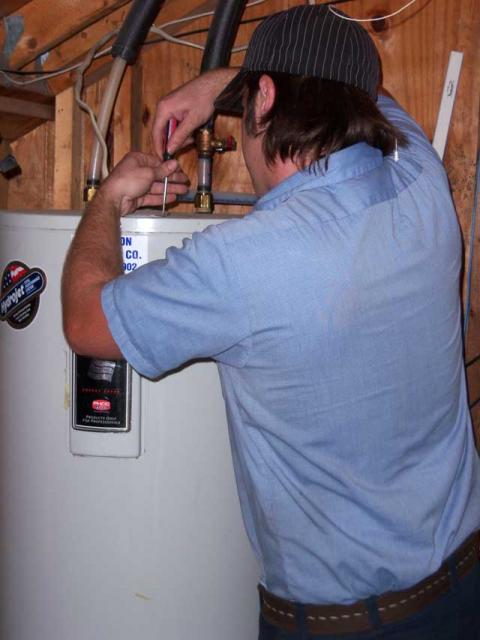 The co-ops, using an emerging idea known as on-bill financing, devised a program to provide low-cost financing that would be attached to the electric service account—not the tenant or the property owner. The loan would be repaid gradually (within 10 years or less) through charges on each participant's monthly electric bill: approximately one third of the energy savings for each home would go to lower the monthly electric bill, while two thirds would go to repay the loan. If the home is sold or renters move, the loan is simply transferred to the next resident.
Another important feature of the program is that the most cost-effective energy-saving measures can be selected from a large pool of homes. Rather than waiting for households to self-select for participation, electric cooperatives can actively identify homes to receive energy audits. Based on the energy audit, co-op staff facilitate the selection and supervision of qualified contractors to perform efficiency improvements, and ensure that the desired results are achieved before paying the contractor.
The South Carolina program, as laid out in 2010, aimed to ultimately retrofit more than 200,000 homes and save co-op members an estimated $280 million a year. If fully implemented, the program would help South Carolina reduce projected greenhouse gas emissions by 6.7 million metric tons over 10 years and avoid or delay $4 billion in new capital costs.



Pilot Results
The results of the "Help My House" pilot were extremely positive. Billing data on the 125 participating homes indicates a 34 percent reduction in energy use (1.35 million kWh) in the year after the energy efficiency improvements were completed, an average savings of $288 per home after loan payments.
The low-interest 10-year loans (which averaged just under $7,700) are on track for a simple payback of 6.6 years, nearly identical to projections made at the time the loans were made. The average participating home is expected to save a net of more than $8,500 over 15 years. The pilot applied a comprehensive "whole house" approach, in which all of the energy efficiency measures were evaluated as part of the same system. Participating homes received a combination of air sealing, duct repair, HVAC upgrades, and insulation improvements. More than 95 percent of participants reported that they were more satisfied with their co-op after participating in the pilot.
Download Fact Sheet: "Help My House" Loan Pilot Program: Program Design and Results
Download Full Report: "Help My House" Final Summary Report



Replicating the Model
The "Help My House" program model is an important innovation that can help states facing similar challenges and opportunities as South Carolina. In 2014, USDA established the Energy Efficiency and Conservation Loan Program (EECLP), which provides loans to rural utilities for on-bill financing and other efficiency projects. Thanks to recent foundation grants, EESI launched an initiative to help co-ops access USDA loan capital and to develop or expand their own on-bill financing programs.