EESI Update 26 - Fall 2016
September 27, 2016
How Can We Help Coal Communities Thrive Once Again?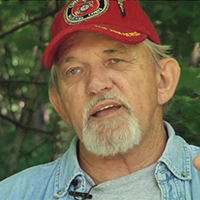 Carl Shoupe (courtesy Tom Hansell, Director, After Coal)
EESI co-sponsored a screening and panel discussion of After Coal, a documentary about how traditional coal communities are coping as the world transitions away from fossil fuels. In the film, Carl Shoupe, a third-generation coal miner from Harlan County, Kentucky, explains, "Coal came in the 20th century like blasting guns and that was a good thing back then. Now it's the 21st century and it's a thing of the past." Carl tells us that his grandfather helped start the mine, but shares that "I don't see it as part of my future or my grandchildren's future."
How do policymakers respond to Carl's needs, and those of his grandchildren? How does the federal government help to facilitate a just transition away from coal? EESI and its partners hosted a panel discussion with experts to help the policy community understand the struggle these communities are going through and what can be done to help them. More than 200 people filled a commercial movie theater to watch the screening and listen to the panelists in a post-film discussion. Panelists included the film's director, Tom Hansell, Assistant Professor, Center for Appalachian Studies, Appalachian State University; Jason Walsh, Senior Policy Advisor, White House; and Mary Anne Hitt, Director of the Beyond Coal Campaign, Sierra Club.
On Capitol Hill, Representative Hal Rogers of Kentucky is responding to the needs depicted in the film. He recently introduced the RECLAIM Act, with bipartisan support. If enacted, this bill would make $1 billion in federal funds available to struggling, historically coal-dependent communities.  It would help these communities, which are struggling with high unemployment due to the loss of coal jobs, by restoring abandoned coal mine lands—lands that can contribute to the economy through the growth of new agriculture, foestry and tourism opportunities. This shows that federal policy truly can make a difference in the lives of people like Carl Shoupe and others in traditionally coal-dependent communities.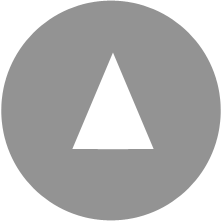 You Can Help Our Country Transition to Sustainable Energy!
You are key to our country's transition to sustainable energy! EESI receives no Congressional funds, but depends on you and others like you to make our work possible.
You can help our country's transition to sustainable energy when you give today.

Online (a single gift or monthly recurring gift).

Mail your gift to:
EESI
1112 16th Street, NW, Suite 300
Washington D.C. 20036.
Thank you for putting your commitment to sustainable energy to work in so many ways. We welcome your comments and ideas.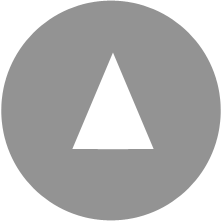 Calls to Continue the Energy Revolution at Bipartisan Expo & Policy Forum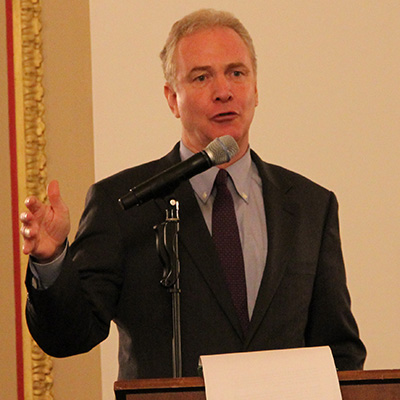 Rep. Chris Van Hollen (MD), co-chair of the House Renewable Energy and Energy Efficiency Caucus, at the 2016
Clean Energy Expo
Much has changed at the annual Congressional Renewable Energy and Energy Efficiency Expo since its scrappy beginnings in 1997. Back then, most renewables were still viewed with skepticism verging on derision. Now, the Expo is a much anticipated and appreciated event, reflecting the economic heft of today's clean energy industry. Our country's energy revolution is now in full swing. As Sen. Ed Markey (MA) noted, a bare 79 megawatts (MW) of solar were installed in the United States in 2005. This year, 14,500 MW of solar will be installed, along with 9,000 MW of wind! On the other hand, no new electricity will be generated from coal.
A strong presence by private companies at the Expo showed that the industry values the role of Capitol Hill and the opportunity to share its innovations and stories with the policy community. Forty-nine companies, agencies, and nonprofits exhibited in the House Cannon Caucus Room. More than 800 people attended the all-day event on July 12. As Rep. Cathy McMorris Rodgers (WA) said, "What an exciting room full of energy innovators!"
EESI has played a lead role in organizing all 19 annual Expos. Nine Members of Congress spoke at the event (you can view videos of their remarks here), in addition to the 49 speakers who participated in the nine policy forum panels.
Rep. Chris Van Hollen (MD), co-chair of the House Renewable Energy and Energy Efficiency (REEE) Caucus said, "There are huge opportunities for our economy and for American workers if we move forward and play a leadership role in the United States in dealing with clean energy." Sen. Jack Reed (RI), co-chair of the Senate REEE Caucus, spoke of the potential of offshore wind energy in particular. His state will soon launch the first offshore wind facility in the United States, off Block Island. The House and Senate REEE Caucuses served as honorary co-hosts of the Expo.
All the Members of Congress emphasized that clean energy creates good jobs. According to Rep. Peter Welch (VT), when you invest in clean energy, "You're cutting down on carbon pollution—that's a byproduct—but you're creating jobs, you're creating homes that are more comfortable, you're putting people to work in their communities, you're creating tech jobs, you're doing a lot of good stuff." Sen. Markey provided some hard numbers to back this up: by the end of this year, 400,000 Americans will be employed in the solar and wind industries alone, compared to 65,000 in the coal mining industry.
Every year, the Expo creates more impetus for federal action on renewable energy and energy efficiency. At the Expo, Sen. Martin Heinrich (NM) announced that he and Sen. Dean Heller (NV) are introducing a bill to create an investment tax credit for energy storage. Cheap, reliable storage will be a game-changer for intermittent forms of renewable energy like solar and wind. Rep. Matt Cartwright (PA), who believes "one of our greatest jobs in the Congress is to make sure that we start the inevitable transition toward a cleaner and greener future," has co-sponsored several energy efficiency bills, including the Streamlining Energy Efficiency for Schools Act, the Nonprofit Energy Efficiency Act, and the Job Creation through Energy Efficient Manufacturing Act. All of these bills have strong bipartisan support.
At the policy forum that runs concurrently with the Expo, EESI Executive Director Carol Werner moderated nine panels featuring 49 speakers. The panels, which were livecast and are available on our website, covered a wide range of topics, ranging from the electricity grid to ultra-low energy, passive buildings. Corporate executives confirmed that an energy revolution is well underway, but they emphasized that policymakers can and should do much more to accelerate the transition to clean, renewable energy. Hill staffers in the audience asked questions.
One standing-room only panel focused on what the U.S. military is doing to reduce its energy use. The panel included high-ranking officials from the office of the Secretary of Defense and all four branches of the military. General Wesley Clark gave opening remarks. Senator Jack Reed, Ranking Member of the Senate Armed Services Committee, gave closing remarks. Senator Reed stated, "Energy efficiency and energy conservation is critical to our war-fighting mission." By reducing its need for fuel, the army can reduce the need for vulnerable convoys. And replacing oil with homegrown biofuels makes the nation much more energy secure. Senator Reed noted that "when DOD [the Department of Defense] is talking about energy efficiency, it's not to be green, it's to be an effective fighting force."
Learn more about the Expo, and see all the videos, at www.eesi.org/expo2016.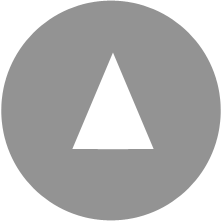 Generous Donor Supports Energy and Climate Policy with Large Bequest to EESI
A long-time friend, donor, and collaborator left a very generous bequest of more than $148,000 to EESI—by far the largest ever received by EESI—to help advance a cause he was passionate about: common-sense, win-win policies for a sustainable future. This wonderful donor, who requested anonymity, was well known to EESI. He was a regular part of our Congressional briefings and saw EESI as a way to help him work toward the ideals he held so dear.
EESI's staff and board are deeply grateful for the unexpected gift, which will go a long way towards advancing our work on sustainable solutions—such as renewable energy, energy efficiency, and climate action. Our benefactor understood the value and widespread impact of EESI's briefings, and was a regular donor during his lifetime, expressing his commitment to EESI's mission.
"I miss our benefactor deeply. I was so shocked and saddened to hear of his passing after a short illness. And, I was absolutely overwhelmed when the executor of his estate handed me the generous bequest check," said Carol Werner, EESI's Executive Director. "I had no idea he had wanted to leave an environmental legacy in his will, nor that a generous bequest to EESI would be his way to express that legacy. Our benefactor was a dear friend of ours and we miss him deeply—we especially think of him at each and every briefing. We will do our utmost to honor his memory with the work we do."
When told of this extraordinary gift, EESI's Board Chair Jared Blum stated, "This individual clearly understood the importance of moving the needle on clean energy and climate policy—and saw the value of EESI's work in doing just that. He is leaving an important legacy. While he will be deeply missed by the staff, his presence continues to be felt through his generosity. I'm sure he felt good about the impact he'd make with his planned gift to EESI. In fact, I feel the same way—I've included EESI in my estate plan as well."
Remembering EESI in one's will, or including EESI as a beneficiary in one's workplace retirement plan, life insurance policy, or IRA, is a powerful way to ensure that advancing clean energy and climate policy will be part of one's legacy. Moreover, changing the beneficiaries for such accounts can be done at any time, without having to involve an estate attorney.
To learn more about planned giving and other ways to advance sustainable clean energy, resilient communities, and climate policy, please contact EESI's Director of Development, Susan Williams, at swilliams AT eesi.org or 202-662-1887. You can read more about options for planned giving and additional ways to advance EESI's work for sustainable solutions with your gifts here: www.eesi.org/donate/other-ways-to-give.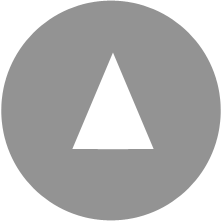 Fact Sheet: Polling the American Public on Climate Change (2016)
EESI released a fact sheet on climate change polling from Spring 2015 to Spring 2016 in the United States and internationally.

Overall, the studies show:
There is a disparity along party lines when it comes to climate change, with a large majority of Democrats saying human actions are changing the climate, while fewer Republicans are convinced by climate science. Strong majorities of Independents say climate change is happening.

There is strong bipartisan support for the federal government to do more to combat climate change.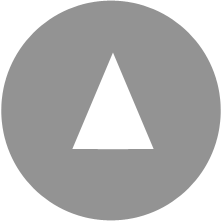 Can Bioenergy Replace a Third of U.S. Petroleum Consumption?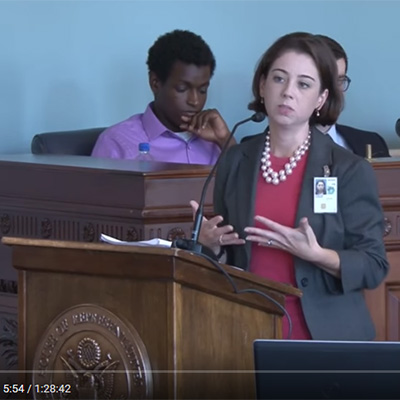 Dr. Alison Goss Eng of the
Dept. of Energy speaking at
our July 19 bioenergy briefing
EESI held a briefing assessing the ability of the United States to sustainably produce 1 billion tons of renewable non-food biomass every year. This could potentially replace more than 30 percent of the country's petroleum consumption.

Bioenergy resources such as agricultural residues, forestry residues, purpose-grown energy crops and algae, waste oils and fats, manure, and municipal solid waste play a key role in creating jobs and sustaining rural economic development in the United States. Domestic biomass resources can be used as fuels, chemicals and bio-products, thereby reducing U.S. dependence on petroleum as well as lowering U.S. greenhouse gas emissions.
LEARN MORE & WATCH BRIEFING VIDEO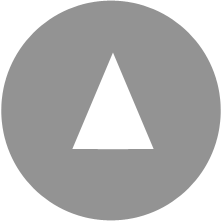 Mapping Environmental Justice: How You Can Use EPA's EJSCREEN TooI
EESI held a briefing presenting the Environmental Protection Agency's EJSCREEN, a mapping and environmental justice screening tool EPA developed to protect public health and the environment. The tool, freely available to the public online, enables users to compare environmental and demographic information in specific locations across the country.

Kevin Olp, Director of Communications for EPA's Office of Environmental Justice, demonstrated how to use EJSCREEN to learn more about environmental justice issues in one's city, town, or Congressional district.
LEARN MORE & WATCH BRIEFING VIDEO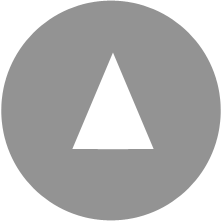 EESI Named Bike-Friendly Organization
EESI is delighted that the League of American Bicyclists has once again named us a bike-friendly organization!
Throughout the United States, 1,197 organizations are encouraging their employees to bike to work. It's healthy and environmentally-friendly!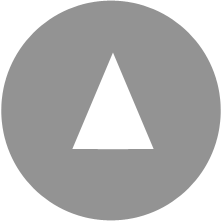 A special thanks to our amazing 2016 interns!
Ethan Anabel
Rebecca Chillrud
Sasha Galbreath
Christianna Johnson
Daniel Lopez
Taotao Luo
Frances Lussier
Caitlin Majewski
Antony Rocco
Dylan Ruan
Tyler Smith
For information on EESI internships, visit the Internship section of our website.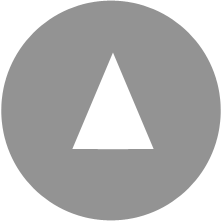 The Environmental and Energy Study Institute is an independent, non-profit organization founded in 1984 by a bipartisan Congressional caucus dedicated to finding innovative environmental and energy solutions.

Work on climate change, energy efficiency, renewable energy, agriculture, forestry, transportation, buildings, and urban planning issues is made possible through financial support from people like you.

Your gift will help EESI develop innovative policy solutions for a healthy, secure, and sustainable future.

Please click here to make a secure, online donation. Thank you for your support!