Show You Care About Resilient Solutions by Giving to EESI
August 31, 2017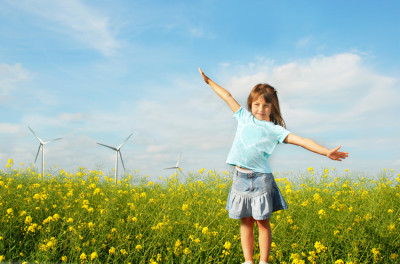 In the aftermath of a series of hurricanes (Harvey, Irma, and Maria) bringing catastrophic rains and flooding, as well as deadly, destructive fires in California, Portugal, and Spain, it is clear that we must re-double our efforts to push forward with resilient systems based on clean energy. We have it in our power to combat the already visible signs of climate change. You can be a part of that by giving to EESI, advancing our work to engage with Congress on resiliency, clean energy, and climate. You will feel great knowing that you are helping to preserve and restore our planet and promoting a solution-focused economy.
You can give the way that's right for you! Some of the easiest and quickest ways to give are online, through the mail, and through your workplace.
Donating online is as easy as clicking here.
If you prefer, you can mail in your gift:
EESI
1112 16th Street NW, Suite 300
Washington, DC 20036
Many workplaces are making it easier for employees to contribute to sustainability efforts through paycheck-based giving. Check with your Human Resources Department to see if your employer offers workplace giving. If you are an employee or retiree of the military or federal government, you can designate donations to EESI with our Combined Federal Campaign (CFC) number, #10627.
For $1,000 or more, you can become an EESI Associate. If you have the funds and a strong commitment to solutions, a gift of $5,000, $10,000 or more will enable you to join our Director's Circle. You will experience many benefits when you join, some of which include:
Invitations to EESI's board meeting discussions with special guest speakers.
Acknowledgement in our annual report and website.
Knowing you are an important part of the push for sustainable solutions!
If you have a Donor Advised Fund at Fidelity Charitable, Schwab Charitable, BNY Mellon or the Greater Kansas City Community Foundation, recommending a grant for EESI is now easier than ever. With our Donor Advised Fund widget, you can recommend a grant straight from EESI's website. Neither you nor EESI will incur any transaction fees.
EESI strives to make a long-lasting impact on the world by engaging with the policymaking community, and your support is the key to us being able to do so. Stand up for what you believe by giving a gift to EESI today!
If you have any questions, please feel free to contact us at development@eesi.org or 202-662-1887. It's always a pleasure to connect with people like you who are making EESI's work possible.
Authors: Carley Carter, Susan Williams