Paris, Climate Action, and You
Giving Tuesday is TODAY!
November 24, 2015
What comes after Black Friday and Cyber Monday? The Paris talks on climate change -- and Giving Tuesday!

That's where YOU come in -- December 1 is #GivingTuesday, which means it's a great day to give for climate action!

You can help support U.S. engagement on climate and clean energy, continuing the momentum as nearly 200 countries pledge to take climate action.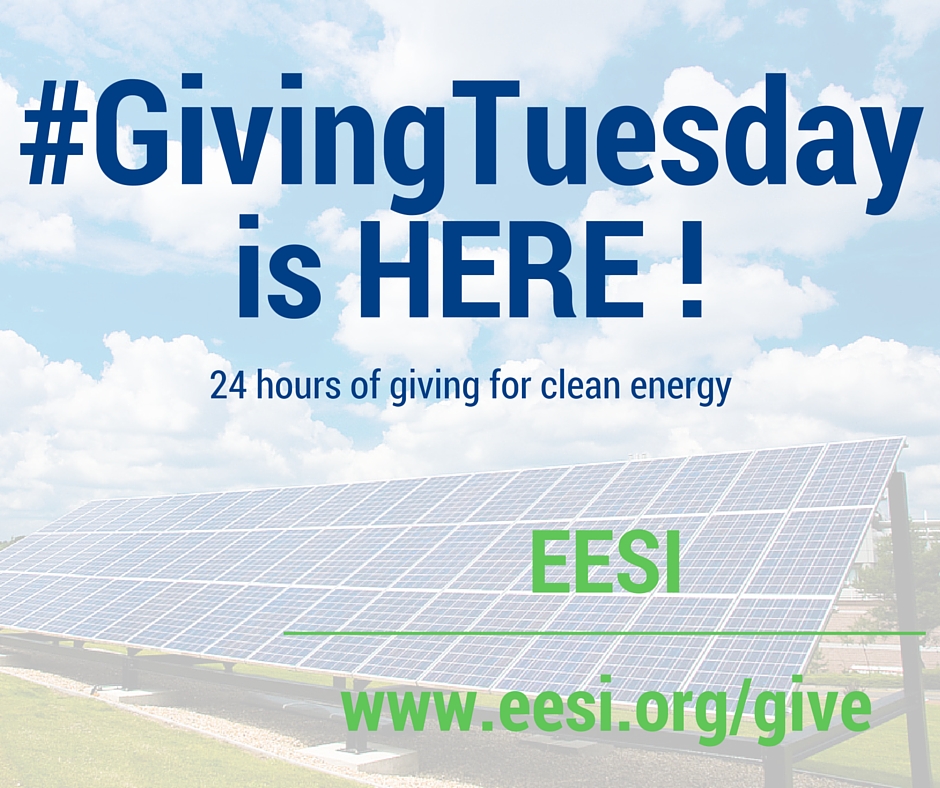 You can help keep the momentum on climate going when you give on Giving Tuesday!


Giving Tuesday - The Spirit of Giving!
When you give, you help show the path toward:
Clean energy tech that creates jobs and spurs innovation
Communities that are resilient and healthy
Buildings that are strong, efficient, and healthy
Clean air, clean fuels, and healthy people
You can help us achieve all that when you give. Thank you so much!