Let's Continue the Clean Energy Momentum in 2016!
End the Year With a Gift to EESI and Help Achieve the Promise of Paris!
January 4, 2016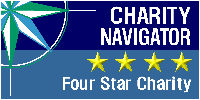 On December 12, nearly 200 countries pledged to take climate action in Paris. You can help keep the momentum going in 2016 and make those pledges a reality by donating to EESI!
As an independent nonprofit that receives no Congressional funding, EESI depends on your donations to engage with Congress and other stakeholders about sustainable energy solutions. Working together, we can reach our mutual goals: a strong, energy-efficient economy, solutions to global warming, and sustainable communities—with your help.
Please make a year-end gift to EESI today—or set up monthly donations to support clean energy all year long!



It's easy. Donate the way that makes sense for you:
Click here to make a secure online donation using your credit card — a single gift, monthly, or quarterly.
Mail a check to EESI at 1112 16th Street NW, Suite 300; Washington, DC 20036.
Give a gift of stock! Contact us for our brokerage information!
Why give to EESI to advance clean energy and climate solutions? We are:
Credible — EESI attracts world-class briefing speakers and provides critical information. Congressional offices and other stakeholders listen and seek our advice.
Creative — The policy solutions we bring to Congress accomplish multiple goals: solutions to environmental challenges, job creation, national security, economic competitiveness, and a more sustainable world.
Successful — We have affected numerous policy initiatives covering transportation, buildings, energy, water, air, climate change, and sustainable agriculture and forestry.
Recognized — We have received Charity Navigator's highest rating seven times in a row and have been recognized as a TopRated Nonprofit by GreatNonprofit three years in a row! Charity Navigator says that a nonprofit that earns Four Stars is "exceptional" and "exceeds industry standards and outperforms most charities in its Cause."