EESI Earns Top-Rated GreatNonprofits Award for 8th Year in a Row!
June 25, 2018
EESI is the first DC environmental nonprofit to earn a Top Rating for 2018, complementing its status as a Four Star Charity with a perfect rating on Charity Navigator.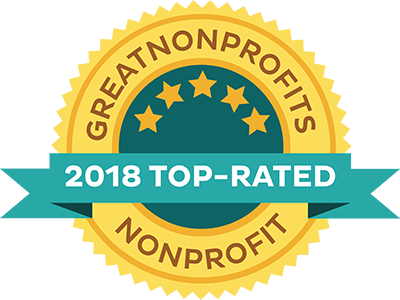 EESI is proud to announce that it has been awarded the GreatNonprofits Top-Rated Award for the eighth year in a row! GreatNonprofits is the "Yelp" of the nonprofit world, allowing users familiar with a nonprofit to share their experiences by leaving a review and rating.
Thanks to the 120+ reviews we have received from a wide variety of donors, stakeholders, students, collaborators, and volunteers, EESI has been recognized as a "go-to" organization for win-win solutions to climate and energy issues. So what are reviewers saying about EESI?
| | |
| --- | --- |
| | "[EESI] provides me with information and guidelines in my role to try and influence my member of Congress. It puts me in a more learned position." – Alanvest, GreatNonprofits user |
| | "EESI keeps me updated on climate and other environmental issues in Washington, with just the right amount of depth and breadth. It is absolutely unique — timely, intelligent and focused. I look forward to reading [Climate Change News]." – Gelvin S., GreatNonprofits user |
| | "I discovered EESI about a month ago, and have since then received their newsletter and turned to their website daily as a source of news. They have made me aware of many stories that I otherwise might never have found." – Kpasternak, GreatNonprofits user |
As of this writing, EESI is the ONLY environmental non-profit in the Washington, D.C., area to have earned a Top-Rated Award in 2018—while also maintaining its status as a Four Star Charity with a perfect rating on Charity Navigator. EESI's Board Chair Jared Blum was ecstatic to hear the news, saying "This affirms the value that EESI is providing to so many people. As board chair of EESI, I am constantly amazed by the breadth and value of the services that EESI is providing. And I am so grateful that people took the time to rate and review EESI on GreatNonprofits. Thank you!"
If you haven't already done so, we encourage you to review EESI's work at www.eesi.org/rate. Tell us why you care about climate and energy issues and why you value the work that EESI is doing to address them. We would love to hear from you as we constantly strive to make our work ever more helpful.
To help keep this great work on energy and environmental issues going at a critical time, please make a donation today at www.eesi.org/donate. EESI is an independent nonprofit organization not funded by Congress, so we depend on you and others like you to make this work possible. Thank you for your commitment to a sustainable and resilient clean energy economy!
Authors: Lauren Taylor and Susan Williams