2017 Sustainable Energy in America Factbook
February 10, 2017
Summary
This briefing was hosted in coordination with the House and Senate Renewable Energy & Energy Efficiency Caucuses.
For the fifth year in a row, Bloomberg New Energy Finance (BNEF) and the Business Council for Sustainable Energy (BCSE) have produced the Sustainable Energy in America Factbook, which provides the latest industry information and trends from the energy efficiency, renewable energy, and natural gas sectors in the United States.
A panel of executives from BCSE member companies and analysts from BNEF explained why the experts agree that "sustainable energy is the new normal" in America.

Highlights

Colleen Regan, Head of Environmental Markets and Cross-sector Research, Bloomberg New Energy Finance (BNEF)
For the Sustainable Energy in America factbook, Bloomberg New Energy Finance looks at many different sectors, including natural gas, renewable energies, electric vehicles, and areas within energy efficiency.
The United States has become more energy-productive, growing its economy without increasing energy consumption. It has also become a net exporter of natural gas.
In 2016, GDP went up 1.6 percent while energy consumption went down 0.2 percent. This is the result of increased energy efficiency. This is not a one-off blip. From 2007 to 2016, GDP increased by 12 percent whereas energy use decreased by 3.6 percent.
Corporations are investing more in sustainable energy, with renewable energy's share of total power production increasing from 8 to 15 percent since 2007.
Energy prices have fallen as have the level of emissions generated, largely a result of cheaper natural gas replacing older coal power plants. Coal generated 49 percent of all electricity in 2007, and only generated 30 percent in 2016.
Renewables represent 62 percent of new generation put on-line in the last 5 years. If natural gas is included, renewables and natural gas have encompassed 92 percent of all new power generation in the last 25 years.
Natural Gas shale basins took off in 2006. Recently, the number of rigs have gone down but the level of gas generated has increased, due to higher efficiencies.
This increase in natural gas production has allowed the United States to displace coal and oil and to become a natural gas exporter. The United States is expected to double its natural gas export capacity in 2017.
Photovoltaic module costs have fallen by 90 percent since 2008 to a level of 41 cents per watt in 2016.
Because modules are cheaper, the price of solar is much less than it was in 2008, falling from $200 to $50 per mWh today.
When measuring the levelized (unsubsidized) cost of electricity, renewables can be competitive against their fossil fuel counterparts. In some areas, such as the panhandle of Texas, wind is the cheapest form of power, costing only $37 per mWh (without subsidies).
Lithium ion battery costs have fallen 73 percent since 2010, from $1,000 to $273 per kWh. This has helped increase electric vehicle sales, up 38 percent from 2015 and now comprising 1 percent of total U.S. auto sales. When including government incentives, electric vehicle prices are now on par with internal combustion engine vehicle prices.
In 2016, Americans dedicated less of their income to household energy than at any other time in history. Low natural gas and gasoline prices made that possible, as well as increases in energy efficiency.
U.S. greenhouse gas emissions levels were at a 25-year low in 2016, and have declined 12 percent from 2005 levels. Emissions from the power sector are at their lowest level since 1990.
This reduction in emissions has largely been caused by state policies (such as Renewable Portfolio Standards, which require that a certain percentage of electricity be generated with renewable sources) and business and economic trends, since there is, by and large, no national carbon reduction policy. [Former President Obama's Clean Power Plan is being reviewed by the courts].
Panel Discussion (Moderated by Lisa Jacobson)
Lisa Jacobson, President, Business Council for Sustainable Energy (BCSE)
The U.S. Department of Energy (DOE) provides states and industry with expertise and information that would otherwise not be available. DOE provides information on how to implement best practices, and provides research and technology deployment support.
Mark Wagner, Vice President, Government Relations, Johnson Controls
In the last 10 years, investment and improvements in energy efficiency have increased dramatically.
To take an example, start-stop technology in vehicles can reduce fuel use by 5-7 percent. The prevalence of start-stop technology is increasing, and it is now in 10 percent of all new vehicles in the United States. In Europe, 80 percent of new vehicles include start-stop systems.
We can upgrade our energy infrastructure by offsetting the capital costs with the energy savings generated by new projects. We also need to think about the energy resilience and efficiency of critical facilities such as hospitals and schools.
Emily Duncan, Director of Federal Government Affairs, National Grid
National Grid has invested $2 billion in the distribution of power.
In the Northeast, natural gas consumption is rising for both space heating and electricity production, with natural gas power plants replacing older coal and nuclear power plants; however, there is inadequate pipeline capacity in the Northeast to accommodate the extra demand.
Energy infrastructure needs to be included in policy discussions about transportation and building infrastructure. Transmission companies don't need public money, but public-private partnerships can help incentivize projects.
The federal government's role is to create certainty in the energy market. Studies such as the Department of Energy's Quadrennial Energy Review (QER) provide very important information and status reports on U.S. energy for industry and local governments.
Demand Response is an effective mechanism that can help with grid stability by curtailing consumer consumption at certain peak load times in exchange for reduced consumer electricity bills.
To continue reducing emissions from natural gas leaks, it is essential to replace older infrastructure. National Grid has invested $190 million to replace old pipes (some of them made of wood!) in the Northeast.
In Massachusetts, National Grid plans on creating 15,000 electric vehicle charging stations in 5-10 years, in partnership.
Yvonne McIntyre, Vice President, Federal Affairs, Calpine Corporation
Calpine is the largest producer of electricity from natural gas, geothermal, and co-generation in the country.
Natural gas has seen dramatic gains in the Northeast. Pipelines are having to reverse their flow, from import to export. More pipeline demand is expected for 2017 and 2018.
There has been large growth in natural gas exports to Mexico. By 2020, Mexico could comprise 10 percent of U.S. natural gas demand
The growth of renewable energy is faster than for all other forms of energy, including natural gas; however, renewables cannot yet provide a reliable baseload.
Geothermal power can provide abundant, renewable baseload power. It is low-cost once on-line; however, building the plant is very capital-intensive.
Geothermal power has not grown much in the United States in the past few years. There are nearly 30 GW plants stuck in construction limbo, and the technology was mistakenly not included when tax credits for solar and wind were recently extended.
The electricity market isn't amenable to "one-size-fits-all" solutions, as the different regions are too different. Nor can solutions be too localized: states and regions must coordinate their energy plans for overall grid stability.
Nanette Lockwood, Global Director, Climate Policy, Center for Energy Efficiency & Sustainability, Ingersoll Rand
Ingersoll Rand is best known for its work in buildings. It's a leading air conditioning and heating manufacturer, and works hard to integrate energy efficiency into buildings.
Energy storage can allow utilities to store energy for times of peak demand, to enhance grid stability.
Using ice systems at night to keep buildings cool during the day can save up to 30-40 percent on electricity bills.
States tend to focus on near-term problems. The federal government's role is to look beyond and determine where we want to go as a country and help envision the future of energy in meeting long-term goals.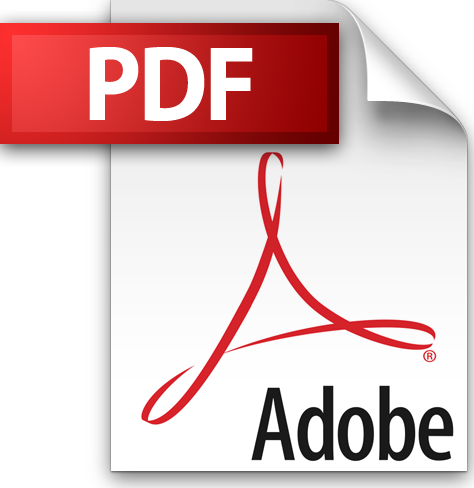 Speaker Slides