One Young Professional's Motivation to Improve Energy and Environmental Policy
April 17, 2012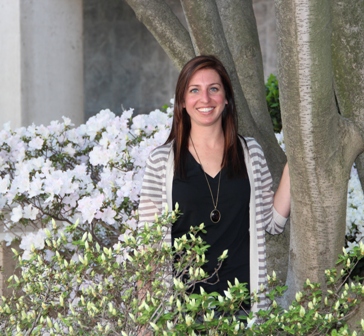 Growing up I felt an affinity towards saving wildlife. I would nurse baby squirrels that my cats would bring in as presents, release captured pests back into the wild, and would sit outside for hours on end enjoying the nature around me. And so, when I went off to college, I decided to major in Environmental Studies with the intention of doing my part to save the planet.
Upon completion of my undergraduate degree, I moved to California and began working in many different areas of the environmental field: wildlife monitoring, site assessments, EPA regulatory standards, consulting… yet I felt I was not providing myself with an avenue where I could contribute to change. I returned to school and finished a Master's program in Biology. It was there that I realized Environmental Policy would be my next venture and the area where I felt my contribution would serve a greater purpose.
I set my sight on Washington, D.C. with the idea of starting my career fresh; in other words, it was time to start at an entry-level position. I set a goal to attain an internship by the beginning of 2012. As luck would have it, I came across an opening with EESI. The further I researched this organization, the more excited I became, and the more I had hoped for a chance to interview. EESI's approach to educating Congress and the public on environmental issues based upon facts and evidence seemed like an ideal fit for me, not only to gain policy experience, but to also encourage ecologically sustainable practices in various areas, and to do so in an accurate, non-partisan manner. This was important to me as a scientist. I was more than thrilled when I was offered the internship. I packed up and moved to the D.C. area in February. EESI has provided me with such a great foundation to further launch my environmental policy efforts. I am so grateful for such an amazing opportunity.
Through my work at EESI, I have gained an understanding about the importance for renewable energy, now more than ever with increasing gas prices, continued habitat destruction, climate change, and peak oil issues. I have become such a strong proponent for the encouraged development of renewable energies such as wind, solar, and biomass. Continued reliance upon oil and coal as energy sources will only contribute to continued mining, emissions of harmful greenhouse gases, and reliance upon foreign oil. I also try to practice an energy efficient lifestyle daily, and encourage my friends and family to do so as well, maybe sometimes to a pestering degree. The simplest tasks such as unplugging unused appliances, turning off the heated drying feature on a dishwasher, or utilizing public transit can certainly add up. I feel it also an important activity to educate yourself so you know of the available options out there. Renewable energy is becoming cheaper and more accessible, and this is a great thing.
This Earth Day, like many Earth Day's before, I hope that self-awareness regarding these important issues is stimulated. I hope that the beauty and aesthetic value of the natural world around us is appreciated. And, I hope that people are encouraged to practice efficient and sustainable lifestyles, with the intention of preserving the remnant natural state for future generations. Personally, I will most likely be on a hike, reconnecting with the now grown squirrels I nursed back to health as a child.
Erin Tulley