EESI Earns Top-Rated Nonprofit Award for 7th Year in a Row!
EESI is the first DC environmental nonprofit to earn a Top Rating for 2017
May 30, 2017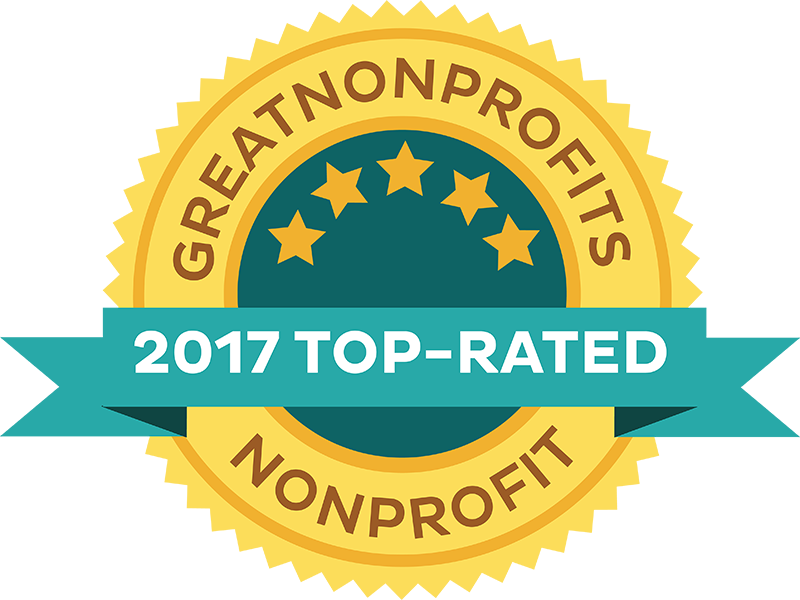 Thanks to your reviews, EESI was just named a Top-Rated Nonprofit for the 7th year in a row! As of May 30, EESI is the only environmental nonprofit in Washington, DC, to have qualified for the 2017 Top-Rated Award!
GreatNonprofits, which could be styled the Yelp of nonprofits, offers a space for individuals to leave feedback based on their real personal experiences with nonprofits like EESI. People familiar with EESI have written more than 100 reviews on the GreatNonprofits web platform. Donors, stakeholders, students, collaborators, and volunteers alike have expressed how EESI has helped advance sustainable, practical energy and climate solutions!
On hearing the news that EESI once again qualified for the Top-Rated Award, Executive Director Carol Werner said, "It is heartening to hear that EESI's services have helped so many people make better, more informed decisions—and that they felt moved to leave such great reviews and ratings on the GreatNonprofits platform. These reviews help us know what we are doing well, and they help the donors who make our work possible know that their gifts are making a big difference!"
Your feedback sheds light on EESI's contributions as an organization—on the critical energy and environment information we distribute and on the sustainable solutions we showcase.
EESI hosts great briefings and provides consistently great updates on environmental issues, agendas, [and] policies. If you're able to attend one of their sessions in person instead of just receiving newsletters, it is an awesome experience. I highly recommend it! Great nonprofit providing the latest information and access to the experts and policymakers at the forefront of environmental issues!


-"Writer" (GreatNonprofits user)
EESI's forums provide critical information and compelling stories to Congressional staff as they make big decisions that impact us all. The media, students, and nonprofit advocates also benefit from our fact-based information and compelling stories highlighting sensible, win-win solutions. In the current political climate, EESI offers a unique non-partisan platform for collaboration and information sharing.
To add your voice by rating and reviewing EESI, please go to www.eesi.org/rate. We would love your feedback—tell us why you care about energy and environmental issues and why you value how EESI is addressing them.
To help keep this great work on energy and environmental issues going at a critical time, please make a donation today at www.eesi.org/donate EESI is an independent nonprofit organization not funded by Congress, so we depend on you and others like you to make this work possible. Thank you for your commitment to a sustainable and resilient future!
Author: Guille Peláez