EarthShare Brings Environmental Organizations Together on Earth Day and Every Day
April 20, 2012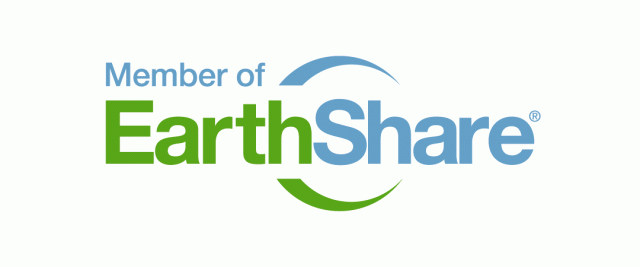 Sometimes it is hard to keep track of all of the great work being done across the country to care for the environment, but we sure hope you are paying attention to what's going on at EarthShare ! Founded by its benefiting member charities more than 20 years ago to engage individuals and workplaces in supporting critical environmental work, EarthShare has raised more than $300 million dollars for national and local organizations since its inception. EESI has been a proud member of EarthShare since the beginning.
EarthShare was born out of efforts to increase awareness of and support for environmental and conservation organizations, primarily through workplace giving programs. Today, EarthShare represents more than 500 regional, national and international organizations across the country and works to educate new supporters about their programs.
Support through EarthShare helps make possible much of EESI's program work, such as our Transportation and Communities Program . EESI Policy Associate, John-Michael Cross, recently had the pleasure of discussing critical transportation issues facing Congress with EarthShare.
Here are some other reasons why we love and support EarthShare!
• EarthShare is invested in the shared success of all of its member charities and provides a real sense of community -- because EarthShare is governed by its member charities and affiliates, it is in a unique position to fully represent the environmental community's best interests.
• EarthShare helps us and hundreds of other charities reach thousands of potential new supporters and volunteers through the workplace every year! If you have a workplace giving campaign through your employer that includes EarthShare, you can support EESI automatically with just a few dollars per paycheck.
• Whether you wish to take care of your community park or our national forests, contribute to habitat restoration or the development of healthy, livable communities, or add your support to the development of sustainable energy policy, there is something for everyone !
We hope that you will get outside this weekend and enjoy the splendor of spring this Earth Day! And think of all of us here at EESI , EarthShare, and beyond, working tirelessly to produce viable solutions for sustaining our environment each day.