Donor Spotlight: Legrand
October 23, 2012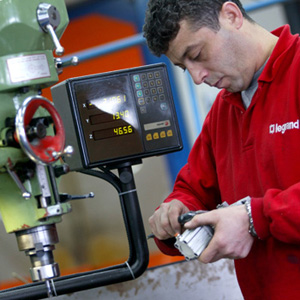 If your lights are on and your emails are getting through, chances are you can thank Legrand. One of the world's leading specialists in electrical and digital building infrastructures, Legrand is a global powerhouse, with sales totaling more than $5 billion in over 180 countries. From residential switches and outlets, to commercial lighting controls, to racks, cabinets and cable management solutions for data centers, their 170,000 products help deliver voice, power, and connectivity to homes and businesses throughout the world.
Legrand is also an EESI Associate, a donor that has shown its commitment to helping our country continue along the path to sustainable energy by donating $1,000 or more annually.
EESI's relationship with Legrand North America began after Susan Rochford became its Vice President for Energy Efficiency, Sustainability, and Public Policy. Susan already knew EESI through her previous work at the Council on Competitiveness, where she saw firsthand how EESI serves as an important resource for Congress. She has also known EESI's policy director for high performance green buildings, Ellen Vaughan, for years, through their mutual work on improving our built environment. Susan explains that "having worked on and with Capitol Hill, I know that Congressional staff play a critical role and need to have access to credible resources to help their Members of Congress make appropriate policy decisions."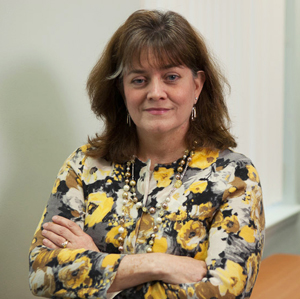 Susan (pictured) saw the special niche that EESI fills by bringing Congressional staffers up to speed on policy opportunities to improve our nation's economic and environmental well-being by supporting energy efficiency and renewable energy solutions. She sees such solutions as essential for America's competitiveness. That's why Legrand is happy to show its support for clean energy and efficiency as an EESI Associate.
Legrand helps its customers meet their needs by providing an excellent occupant experience in the buildings where they live, work and play. Sustainability – and, within that, energy efficiency – is a core performance attribute for delivering that experience. In recognition of its importance, Legrand has made its own corporate commitment to sustainability. The company recently joined the Department of Energy's "Better Buildings, Better Plants" challenge to significantly reduce its energy intensity and create strategies that other companies can follow to reduce their energy use and improve their energy productivity. Last year Legrand ran an Eco-Challenge, encouraging its employees to implement strategies that save energy at work and at home.
Contributing to EESI is a logical extension of Legrand's commitment to sustainability as well as to good public policy. EESI deeply appreciates Legrand's support, as well as the support of our other donors, all of whom make our work possible.