California Passes New Standards for Clean Vehicles
February 16, 2012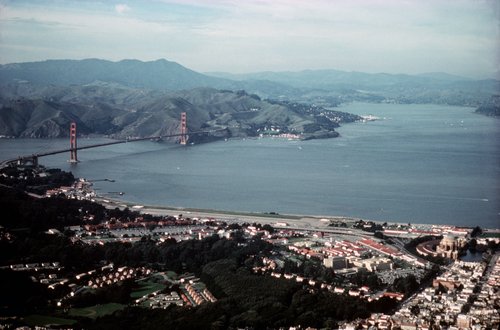 The California Air Resources Board (CARB) recently approved a set of new vehicle emissions policies in order to reduce the state's overall greenhouse gas (GHG) emissions. The new rules to the state's Advanced Clean Cars program will require stricter GHG and smog-forming emissions controls on new vehicles sold in California between 2017 and 2025, while also mandating more sales of zero-emission and plug-in hybrid vehicles.
The new rules require new light-duty vehicles sold in California by 2025 to cut greenhouse gas emissions by 34 percent over previously set 2016 standards and smog-related emissions by 75 percent over 2014 levels. During the eight-year enforcement period of the new regulations, CARB expects 1.4 million zero-emission and plug-in hybrid vehicles to be sold, culminating in 15.4 percent of new vehicle sales in 2025. The new regulations also require oil companies to finance recharging stations and other alternative refueling options for California drivers throughout the state.
CARB projects that the new fuel-efficient technologies will increase the cost of the vehicle by almost $2,000. However, CARB also projects those same technologies will deliver on average more than $6,000 in fuel savings over the lifetime of the car. The policies should save drivers $5 billion in 2025 alone. The regulations are expected to attract additional venture capital, research and production to the state. This will spur economic development and create a projected 21,000 new jobs. CARB chairman Mary Nichols claimed that the new rules put California "in pole position in the race to provide next-generation ultra-clean cars to the global car market."
California historically has been a leader in zero emissions vehicles standards. Eleven other states have adopted California's zero emissions vehicles standards, and more may follow. CARB is coordinating with federal agencies to incorporate fuel efficiency requirements and greenhouse gas reduction benchmarks for the auto industry nationwide.
Several automakers have joined with environmental groups to support the new policy package, if somewhat reluctantly. A Toyota representative testified to CARB that "we're willing to go along with you and do our best," while Nichols noted "a real change in attitudes on the part of auto companies." Automakers still have reservations, particularly on mandated sales for zero emission vehicles, which could lead to future conflict. The Alliance of Automobile Manufactures, in response to the rules, claimed , "mandates create a disconnect in the marketplace. Automakers are mandated to build products that consumers are not mandated to buy."
California is not alone in setting vehicle efficiency standards for 2025. The federal government is currently reviewing a proposal to raise average fuel economy for light-duty vehicles to 54.5 miles per gallon by 2025. A final ruling is expected this summer.