Alaskan Rural Schools Heat Up in a GREEN Way!
November 13, 2015
By: Karen Petersen
Community Development Agent, University of Alaska Cooperative Extension Service
While humans have benefited from wood heat for millions of years, it is not the first thing that springs to mind when one says "renewable energy." However, this country cousin of the energy world is making big inroads in small rural schools in Alaska. They are using a range of wood heating systems, from slick pellet systems at the Kenny Lake School in Copper Center to chip-burning systems in Tok and Delta Junction (and cordwood boilers in smaller schools), to heat their buildings and save money.
According to Devany Plentovich at the Alaska Energy Authority, "Alaska has over 200 isolated villages that are not connected to a power grid or a road system. Heating needs are met with diesel fuel barged or flown into the communities during the summer months. Some communities are paying up to $10 per gallon for diesel. These cost and logistical challenges make locally-sourced biomass an immense opportunity for heating solutions. Over 30 commercial biomass heating projects are now operating in the state and at least 50 other communities have expressed interest in pursuing biomass."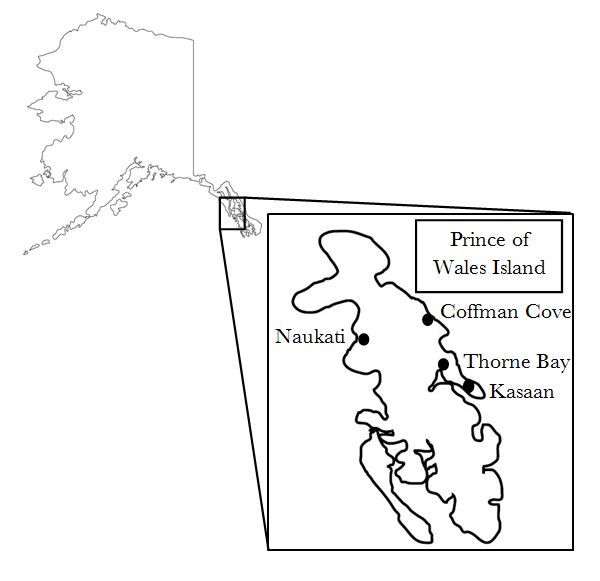 Southeast Island School District (SISD) is one such organization. Located on Prince of Wales Island in Southeast Alaska, the district operates 10 small schools in remote communities. Nearly 10 years ago, SISD received a report, funded by the Alaska Energy Authority and the U.S. Forest Service, on the feasibility of converting to wood heat. They had no real plans at the time to convert to wood heat, but the report indicated it would work and would likely save money.
In 2010, the district installed two GARN cordwood boilers at its school in Coffman Cove. The GARN boiler was chosen for its simple operation and the ready supply of firewood in the community. The district paid for the boiler with funds left over from the construction of the new school, and its intention was simply to save money on its heating bill. What they learned has been revolutionary!
Yes, the SISD did save money — its heating costs went from about $40,000 to about $25,000 per year, which is significant — but it found the benefits to the community were even more significant. The district hired a student to stoke the boiler and paid community members $200 per cord of wood delivered for the boiler. The firewood is primarily salvage from logging operations, and makes forest practices in Alaska more sustainable. All of the money used for fuel now stays in Coffman Cove.
With the success of the GARN system in Coffman Cove, the school district decided to install a second system at its school in Thorne Bay. But this time, the district also installed a greenhouse next to the boilers to capitalize on the excess heat. The school now grows lettuce for its school lunch program, and students learn how to grow food in their science class. In a community that receives all of its food once a week on a barge from Seattle, fresh lettuce is a precious commodity! The district produces so much lettuce it often is able to sell some to the community.
As with the cordwood boilers, the district provides jobs for their students in the greenhouse. "In rural Alaska, jobs are hard to come by, and youth especially have a difficult time finding work," says Lauren Burch, superintendent for the Southeast Island School District, "By providing jobs, we can help make our communities more sustainable."
Inspired by these successes, the district has now installed a third GARN cordwood boiler in its school in Kasaan, and has installed greenhouses in its schools in Kasaan and Naukati. The district is installing a 6,500-square-foot greenhouse at the school in Coffman Cove. The district has also purchased the only restaurant in Thorne Bay, where they employ students and serve salads made from locally-grown lettuce.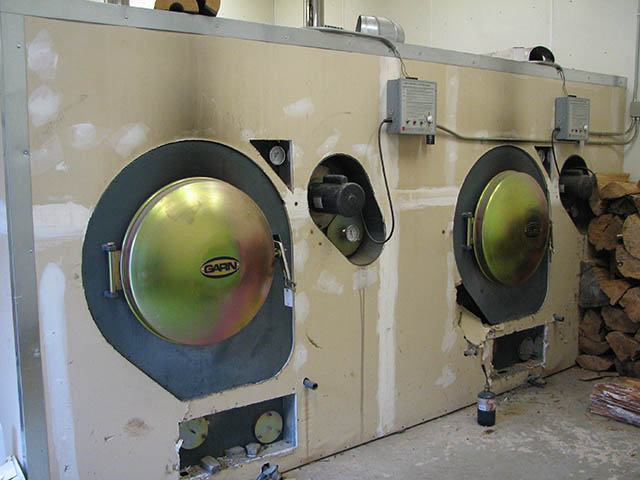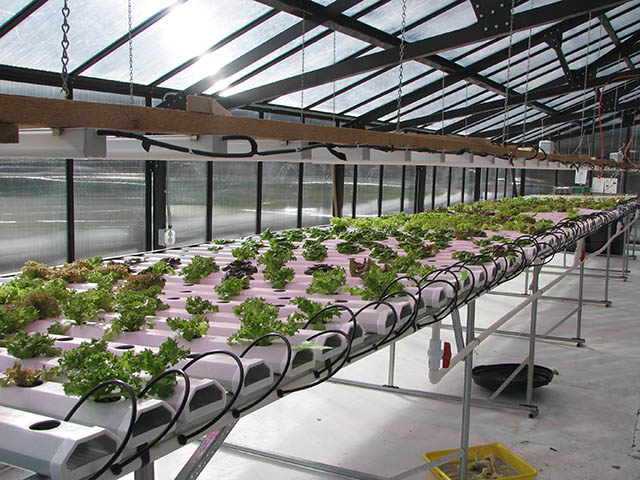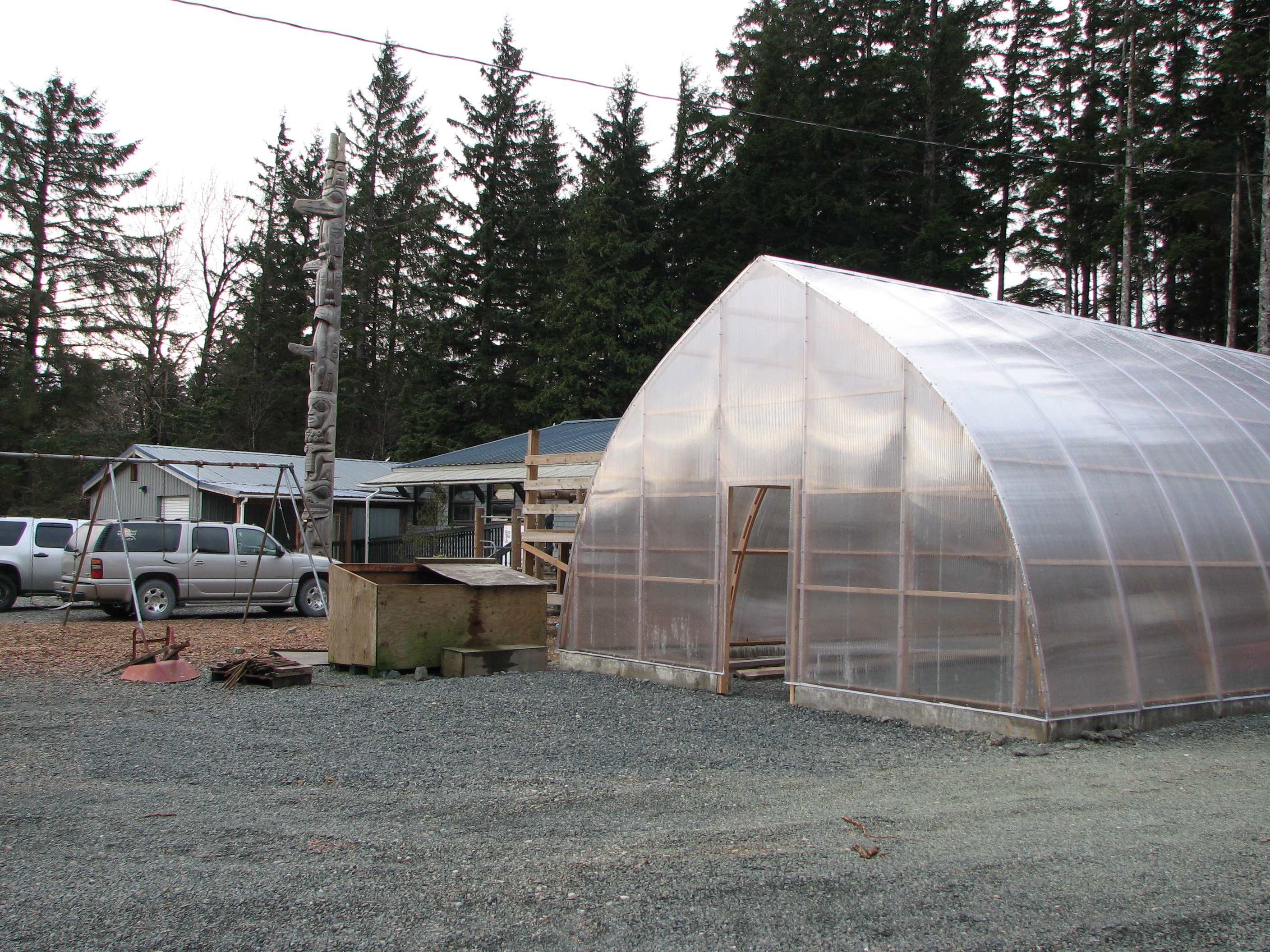 GARN biomass heating system and school greenhouse where lettuce is grown. Photos courtesy of Karen Petersen.

For more information:
Karen Petersen, at khpetersen@alaska.edu
Devany Plentovich at dplentovich@aidea.org
Lauren Burch at lburch@sisd.org
Bob Deering at rdeering@fs.fed.us
Alaska Energy Authority - Biomass
This story is also featured in the Forest Service publication "Community biomass handbook. Volume 2: Alaska, where woody biomass can work" This publication features interviews with students in the School District as well as photos of the school.